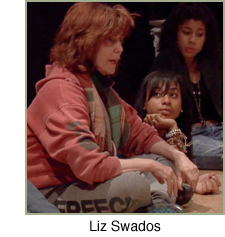 Sosua: Make a Better World tells the story of Jewish and Dominican teenagers in New York City's Washington Heights, who together with the legendary theater director, Liz Swados, put on a musical about the Dominican rescue of 800 Jews from Hitler's Germany. Award winning filmmakers Peter Miller and Renee Silverman interweave an intimate, behind-the-scenes portrait of the neighborhood with this little-known Holocaust story.

Through the young actors' eyes, we are introduced to a morally complex history in which the Dominican dictator, Rafael Trujillo – a murderous strongman – took in the Jews, largely because they were white. At the same time, he was also murdering tens of thousands of Haitians because they were not. The film draws on rare archival images to illustrate the little-known Dominican rescue effort - from newsreel clips of FDR's Evian Conference and evocative shots of boatloads of refugees in New York harbor to scenes of working and domestic life in the rural Dominican outpost of Sosua, where the Jews launched their new lives.

But the main story lies in the present. Over the course of the film, we are engrossed by the alchemy of the cast members who come together in making the musical. We see a disparate group of young, untested, talented Dominican and Jewish kids who through dancing, singing, crying and creating theater together, form new bonds forged on old ties.

In a neighborhood where Jews and Latinos live side by side but rarely interact, Sosua: Make a Better World charts the teens' extraordinary journey of discovery of what unites them – both in the past and in the present.
About the Film | Directors' Notes | Biographies | Credits | Partners | Sosua History