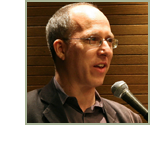 Peter Miller
Director, Producer, Cinematographer

Peter Miller had directed and produced numerous theatrically released and award winning documentaries including the 2013 AKA Doc Pomus; Jews and Baseball: An American Love Story; as well as A Class Apart: A Mexican American Civil Rights Story for PBS American Experience; the critically acclaimed Sacco and Vanzetti; and The Internationale, short-listed for an Academy Award nomination. He has been a producer on many documentaries by Ken Burns and Lynn Novick including the PBS series: The War; Jazz; and the Peabody award winning; Frank Lloyd Wright. Other producing credits include The Uprising of '34, Passin' It On and the Academy Award-winning American Dream.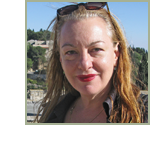 Renee Silverman
Director, Producer

Renee Silverman is an award-winning director and producer for German Public Television Networks and PBS among others. Her producing credits include From Zero to 26.4 on running the New York City Marathon and The Melting Arctic about climate change in Alaska – both for German NOVA. She started her career as an assistant to director, Jerry Schatzberg and wrote and directed two award winning short dramatic films, Other Islands and Deep Water.

In addition to Sosua, Renee has been working with Peter on Refugee Kids: One Small School Takes On The World, a short documentary that follows newly arrived children from the world's most volatile conflicts who attend a summer school in New York City for refugees.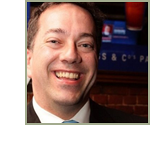 Aaron Vega
Editor

Aaron Vega has edited many documentaries for PBS, including A Class Apart: A Mexican American Civil Rights Story for PBS American Experience (Imagen Award winner for best TV documentary), John Audubon: Drawn from Nature for PBS American Masters, Race to the Moon: The Apollo 8 Story for PBS American Experience, Ken Burns' Jazz, and Ram Dass: Fierce Grace for PBS Independent Lens. A leader and activist in his own community, Aaron has been a city council member at large in his hometown of Holyoke, Massachusetts, and was recently elected to serve in the Massachusetts state legislature.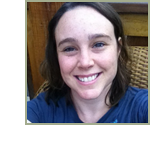 Caroline Berler
Associate Producer, Sound Recordist

Caroline Berler has worked on several feature length documentaries, including AKA Doc Pomus and Jews and Baseball: An American Love Story. In 2012, she founded Riverhouse Pictures, a film production collective in Brooklyn, New York. She is currently producing and directing Eagle Ford, Texas, which is about the oil and gas boom happening now in her native South Texas.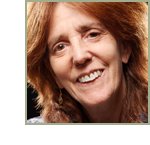 Elizabeth Swados
Director, Writer, Composer

Elizabeth Swados is perhaps best known for her Broadway and international smash hit Runaways, Elizabeth Swados has composed, written, and directed for over 30 years. Some of her works include the Obie Award winning The Greek Trilogy at La Mama, Alice at the Palace with Meryl Streep at the New York Shakespeare Theater Festival and Groundhog, which was optioned by Milos Forman for a film. Her work has been performed on Broadway, off-Broadway, at La MaMa, Brooklyn Academy of Music, Carnegie Hall, and locations all over the world. She has also composed highly acclaimed dance scores for well-known choreographers in the US, Europe and South America. Ms. Swados has been creating issue-oriented theater with young people for her entire career. This work has culminated in a theatrical extravaganza for New York University, Reality Show, about the trials and tribulations of college in New York City. The piece uses rock and roll, dance and edgy humor and is performed each summer by NYU students at Madison Square Garden.

Recent productions include Kaspar Hauser: A Foundling's Opera at the Flea Theater, Atonement, a theatrical oratorio presented by the Cathedral of St. John the Divine, an adaptation of S. Ansky's The Dybbuk at NYU/Tisch, Spider Operas at PS122 (with Mabou Mines), and Political Subversities, a political revue that has been presented in two Culture Project festivals as well as at Joe's Pub. Ms. Swados recently wrapped a new children's CD, Everyone is Different, in conjunction with Forward Face. The CD is circulating in schools around the country. Currently, she is working on several new musicals, including a translation of Lorca's Yerma.

Ms. Swados has published novels, non-fiction books, children's books and poetry to great acclaim, and received the Ken Award for her book My Depression: A Picture Book. Her theater textbook, At Play: Teaching Teenagers Theater, was published by Faber & Faber in June 2006. Her first book of poetry, The One and Only Human Galaxy, has just been published by Hanging Loose Press.

Awards: Five Tony nominations, three Obie Awards, Guggenheim Fellowship, Ford Grant, Helen Hayes Award, Lila Acheson Wallace Grant, PEN Citation, and others.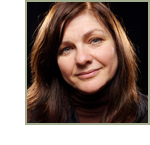 Victoria Neznansky
Chief Program Officer, YM & YWHA of Washington Heights

Victoria Neznansky conceived and produced the play, Sosua: Dare to Dance Together and was instrumental in the planning of the subsequent documentary. Recognized by the U.S. State Department for her outstanding work with refugees, Ms. Neznansky has had a distinguished clinical career in the field of trauma and immigration. She emigrated from the Ukraine in 1989 and holds a Master Degree in Social Work from NYU.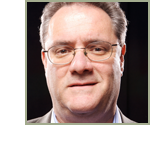 Martin Englisher
Executive Vice President of the YM & YWHA of Washington Heights and Inwood

Martin Englisher has served as Executive Vice President of the YM & YWHA of Washington Heights and Inwood since 1981, worked at Y the for over forty years and has been affiliated with the Y from childhood. Among his countless awards and honors, Mr. Englisher was the recipient of the prestigious 2012 Neighborhood Achievement Award for Leadership for outstanding community work at the highest level. Mr. Englisher holds an MBA in Management from Fordham University.
About the Film | Directors' Notes | Biographies | Credits | Partners | Sosua History